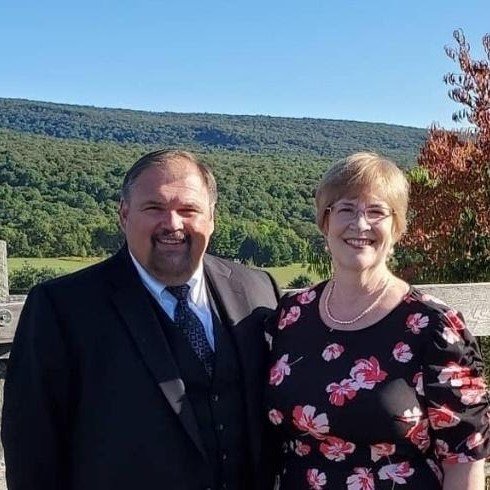 Deano Pulice
For those who do not know me, I grew up in a small coal mining town in south west Pennsylvania called Fairchance. Even though we were not churchgoers, when I was 5 a neighbor invited me and would take me to Sunday school at the Free Methodist Church. In 1978, while attending Fairchance Family Camp, Pastor Ray McGinnis who was camp evangelist spoke about God's love and gave an altar call. That evening on the 6th verse of "Just as I Am" I invited Jesus into my heart.
I graduated from Roberts Wesleyan College in 1986 with a major in Music and a minor in Biblical Studies. During that time, I answered God's call to become a minister of Jesus Christ and was ordained in 1991. Over the years I've been honored to serve in a variety of ways: youth pastor and associate pastor (Brockport NY), church planter (Bridgeport, WV), senior pastor (Monaca, PA), interim pastor (New Castle, PA), and 13 years as lead pastor of Park Ridge FMC in Rochester NY where I retired in September after serving in full time ministry for 36 years. Darlene and I were married in 1981 and she has faithfully served by my side all these years.  We have been blessed with 3 daughters, 3 sons in laws, one son, one daughter in law, and 8 beautiful grandkids.  In August, Darlene and I will celebrate 40 years of marriage.
We are looking forward to being with you on Memorial Day Sunday as Lighthouse Family Camp officially opens for the 2021 season. Hooray!
My life verse is Romans 8:38-39:   "For I am convinced that neither death nor life, neither angels nor demons, neither the present nor the future, nor any powers, neither height nor depth, nor anything else in all creation, will be able to separate us from the love of God that is in Christ Jesus our Lord."